Apollo Pharmacy is dedicated to the art and science of compounding medication. We offer compounding services to address patient's unique medication requirements. We work with patients and physicians to solve any issues related to medication through compounding.
Compounding is a process of mixing various medical ingredients and creating personalized medicines that meet a patient's unique needs. Our qualified pharmacist provides effective compounding that helps in quick health recovery of the patient.
We perform compounding under following circumstances:
To change the form of medication (for eg: from tablet to liquid).
To remove non-essential allergic ingredients to avoid side effects.
To obtain optimum dosage of essential drugs.
To prepare special formulations.
To remove preservatives or sugar from medications.
To add flavor to medication.
We provide high quality, cost effective and customized compounded drugs based on physician's prescription.
Compounding Services
Topical Medications
Creams
Ointments
Transdermal Gels
Lotions
Oral Medications
Solutions
Suspensions
Flavored Formulations
Why Apollo Pharmacy for Compounding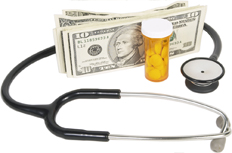 We compound medication based on physician's prescriptions.
We customize compounded medications to meet patient's requirements.
We offer consultation to patients with compounded drugs.
We strictly follow rules & regulations set up by board of pharmacy.
We offer compounded medications at competitive price.
Patients can order refill online and get auto-refill of compounded medications.
We use updated knowledge & skills for compounding drugs.
At Apollo Pharmacy, we believe in developing long-term customer relationships. So our pharmacists put their sincere efforts in solving critical medical issues of patients. We create tailored medication to meet individual needs of each patient. We also conduct consultation session with patients who have been prescribed compounded medication.
Contact Us for your compounded medication requirements.